*MOJO* - BOS vs KC - Revolutionaries Day 1
Remember, remember the 17th of July...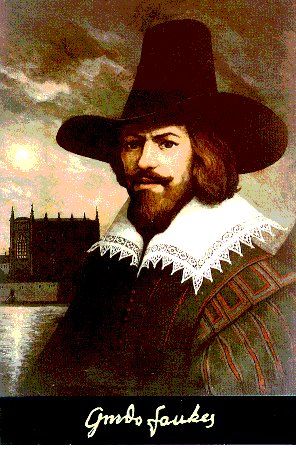 While that may not have the same ring to it, just as Novemebr 5th is still remembered as Guy Fawkes Day, so too shall a national holiday spring up when Tim Wakefield stops the Red Sox losing streak at one. Children will create life size effigies of Wakes, and enjoy shooting of "knuckler" fireworks (very dangerous bottle rockets) to celebrate.
But what does Guy Fawkes have to do with Tim Wakefield? They are both trying to knock off the Royals. (wokka wokka)
Good luck to all those stuck in the sweaty bleachers for tonights game, let's hope the Red Sox don't let them go home unhappy.