*MOJO* - BOS @ TB - Tag Team Day 3
Day 2 was counted out due to a spur of the moment birthday outing on your host's part. However, the Red Sox took care of business on their own, and mojo is back to face All-Star Scott Kazmir and the Devil Rays.
Josh Beckett takes the hill, and the Sox hope he continues the trend of infusing some high-energy output with his electric stuff. And if there is any one who knows how to excite with their high-flying moves, it is Shawn Michaels and Marty Jannetty: the Rockers!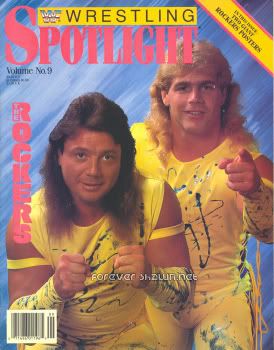 With a combination of their daredevil maneuvers and their athletic combo moves, the Rockers were one of the dominant forces in the WWF Tag Team circuit. And just like "the Rocker Dropper" took care of many an opponent, so to will Josh Beckett erase many batters in front of him.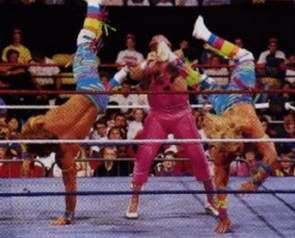 Of course, some players may appreciate the high flying maneuvers more than others.