*MOJO* - BOS @ SEA - Revolutionaries Day 5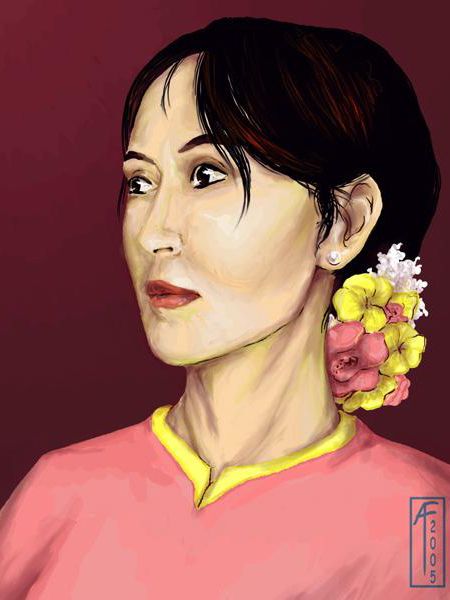 "It is not power that corrupts but fear. Fear of losing power corrupts those who wield it, fear of the scourge of power corrupts those who are subject to it, and the fear of never winning again corrupts those who are trapped in Kansas City."
The story of Aung San Suu Kyi is one of both persecution and perseverance. Held under various forms of house arrest since 1989, she was kept imprisoned by the Burmese military government, despite gaining a majority of votes in it's first National Election in 1990. She continues her vigil for democracy under house arrest in Burma to this day, with the Burmese government showing no signs of relenting, despite ever present international pressure.
Aung San Suu Kyi knows that if she ever gets her chance, free from the her oppressive environment, she will seize the opportunity and make her goals become real.
Today is your chance, Kyle Snyder. Stabilizing the Boston Red Sox rotation may not be the most important challenge facing the world today. Maybe not even fifth most. But don't tell that to the folks cramming the Whiner Line, they are the ones who need you now. You may not have great power, but even with a good curveball comes great responsibility.
Today's mojo subject was selected by Empyreal to combat alleged excessive white-dudism.