*MOJO* - BOS @ FLA - Tag Team Day 1
Looies has much to be proud of, as 12 wins is the most mojo has managed to string together since "BelindaInThe8th" tied that mark in 1995 when he was writing a mojo newsletter that he would print and handout in Fenway Park before each game. This proved especially difficult for road games.
However, the time has come for Looies to make the tag out and for me to take back over the mojo duties. And with such a symbolic gesture leads us directly to today's mojo> After all what can be say about today's mojo other than "ohhhhhh, what a rush!"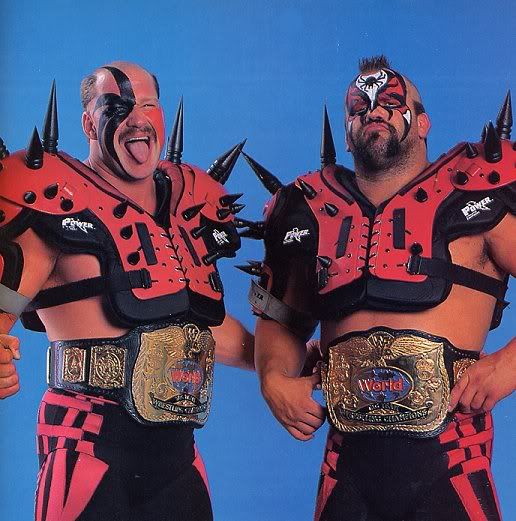 Hawk and Animal made up the Road Warriors, one of the most dominating tag teams in the history of professional wrestling. They've won titles in every major wrestling alliance, and as the Legion of Doom have held the WWF belts as recently as (believe it or not) 2005. Working as a team, they were one of the best at a staple of the tag team genre: when one guy starts getting overwhelmed, make the desperate tag out and their partner barrels in and cleans house. If the offense starts laboring, it will be up to Tim Wakefield (the only member of the 95 squad still around) to keep the Marlins off the board. And if it is Timmy that gets knocked around, it will be up to Manny and the rest of the lineup to slug them right back. And if the match ends up being close, then it will be up to the Doomsday Device to finish them off: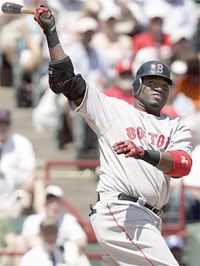 Time to paint your face and dust off those spiked football pads in your closet, because LoD is back and ready to lay waste to all those oppose them.