*MOJO* - BOS vs TEX - Pee Wee's Playhouse Day 2
(
Remember kids, the word of the day is "belly"
)
The Red Sox get to play their first of 4 games in 3 days against the Texas Rangers, with Tim Wakefield taking the mound. With the offense seemingly to start to put it together against the Yankees last night, I sure wish that things can continue against Vincente Padilla.
"Did somebody say wish?"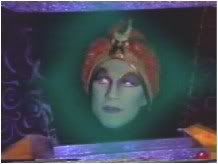 "Your wish is my command!"
[dazzling special effects]
Wow, thanks Jambi! No there is now way the Sox can lose. I can't wait to see Wakefield take the mound with the team and everyone's favorite back up catcher, Dougie Mirabelli... "belli?"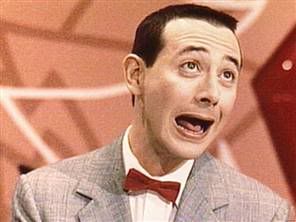 AHHHHHHHHHHHHHHHHHHHHHHH!
(close enough!)