*MOJO* - BOS vs NYY - Beer Day 2
There are days when you feel like you deserve the very best. When your palette needs a bit more refinement, and when your tastebuds yearn for something which will both excite and delight them. There are days when you wish to pamper your senses, and allow yourself to enjoy the finest the world has to offer.
And then there are days like today.
Today is not for your high class brews. It's for the stuff that come in racks, which you purchase based upon the lowest unit price of dollars per can (hoping to break the elusive 40 cent barrier). The hallmarks of a first year in college, today is for your "Beasts", your "Nattie Ices" and your "Keystone Lights". Or of course, my personal choice, your Pabst Blue Ribbons.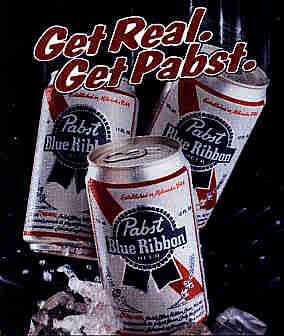 For a win today, we look to the guys who may not always look pretty, who may not always be graceful in the field or Herculean (or even Ortizean) at the plate. Guys who take up only a small amount of the payroll, but still look to provide some bang for their buck. Guys like Doug Mirabelli, Alex Gonzalez and Wily Mo Pena. Guys who aren't the superstars of the team, but who can still get the job done. Today is their day to shine.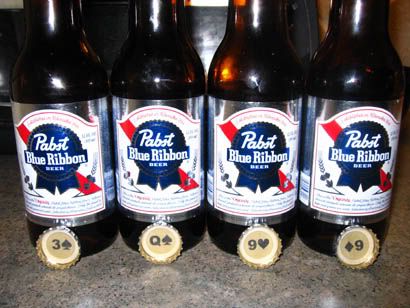 Drink up (and up, and up), Boston. If you drink enough today, you may provide just enough mojo to help the Sox win. And if not, you'll be too drunk to care.