*MOJO* - BOS vs NYY - Beer Day 1
Mojo emerges from a debauchery filled weekend, bleary eyed from a friend's Bachelor Party. Sometimes, inspiration finds you in some odd ways, and mojo struck from my parched mouth as it was quenched with the very dame beverage that caused it in the first place.
Beer mojo rolls in, direct from one of the best places to grab a pint around the ball park: Boston Beer Works.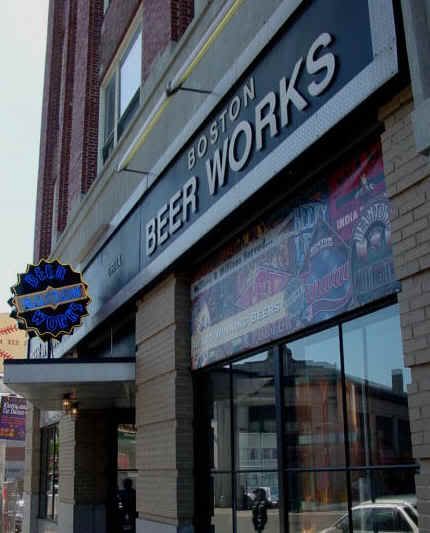 With the Yankees in town, the obvious choice on the menu is their Fenway American Pale Ale.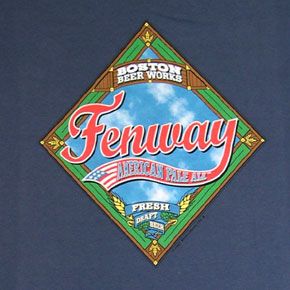 The Sox will finally be able to get 9 innings in at Fenway for the first time in over a week. The home crowd will certainly be happy to see them, all though they may not appreciate the guys in the opponent's dugout quite so much. The Red Sox hope to extend their lead in the AL East behind the rowdy support of their beer drinking fans.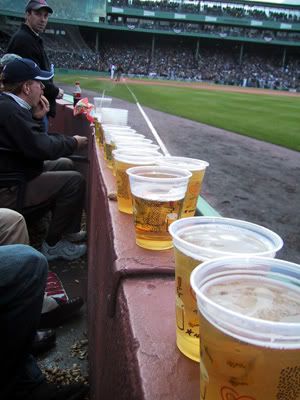 Of course, if you are at the Beer Works tonight, a little extra mojo never hurt. Some fireworks off the bats of our hitters tonight would certainly be pretty sweet, and for that we have a surprisingly sweet beer that is as delicious as it looks: Watermelon Ale.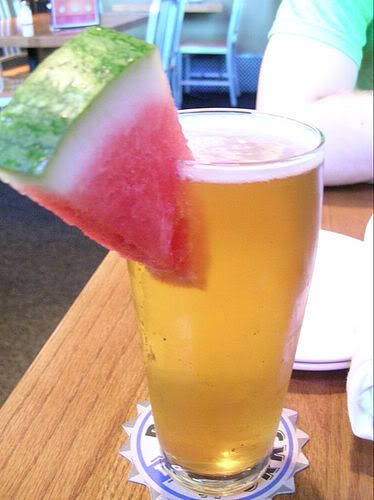 The beer doesn't disappoint, just as Curt Schilling and the Red Sox won't tonight.