*MOJO* - BOS vs BAL - Ninjas Day 2
The Red Sox divisional nemesis from the House of Baltimore arrive at Fenway Park tonight for the first game in a three game set. They face off against Rodrigo Lopez, a pitcher who always seems to get the better of them. But Rodrigo wasn't counting on having to face the power of the ninja.
The Red Sox pitching staff has mastered the art of stealth. The gift of the ninja is to move about unseen. Not only will Curt Schilling's splitter disappear as if it dropped a smokescreen grenade, but the entire bullpen will invisibly glide to the mound. It will be difficult to pick up pitches when you can't even see the guy throwing them. They've all ready arrived at the park, and had some pictures taken of them while warming up.
Of course, ninja mojo is not only for the pitchers, but for the entire clubhouse. Anyone can learn the way of the ninja if they possess the discipline. Expect to see dazzling plays turned in by everyone from the defense, to the lineup, to the grounds crew and Wally. They may be hard to see, but ninjas can be found everywhere.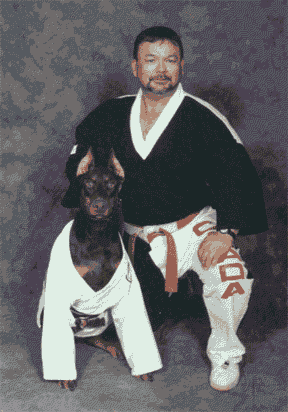 And of course, ninja mojo would be remiss if it did not observe the holiday today. So for good measure, lets not forget the proud heritage of the Mexican Ninja.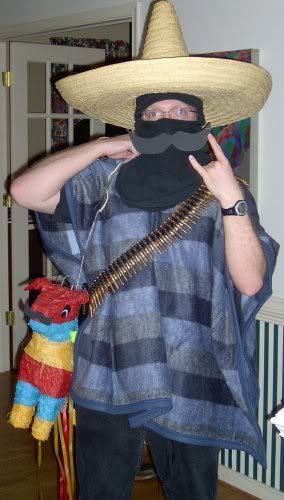 Happy Cinco de Mayo, let's see it bring another Sox win.