*MOJO* - BOS @ PHI - Hanna Barbera Day 1
Welcome to interleague play, with the Red Sox traveling to the lawless wilds that is Philadelphia's Citizen's Bank Ballpark. The Sox will look to quiet the rowdy Philadelphia fans when taking on Jon Leiber and the Phillies. Lucky for them, the law is on their side (even if the law is particularly dim witted).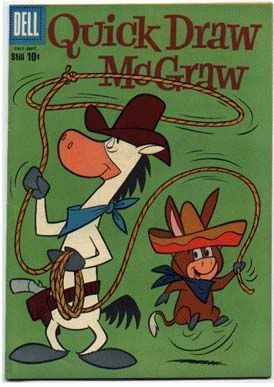 Quick Draw McGraw mojo is here, as the Sox will look to get to Leiber early in this one. Leiber was flirting with a no-hitter in his last start (until ESPN cut away from their normal program to air the game in the 7th), so the Red Sox will look to get into the Phils bullpen as soon as they can. With any luck, we'll get the chance to follow up a Wily Mo swing with a resounding call of "KA-BONG!!"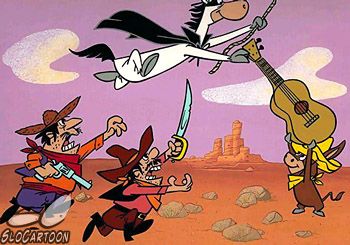 Matt Clement gets the start from the Red Sox, and if he's looking to baffle Phils hitters, just have Tek ask them this before they come to the plate: if Quick Draw is a bi-pedal horse, why is it that he rides a normal horse, and even drives a stagecoach pulled by regular horses in the opening credits?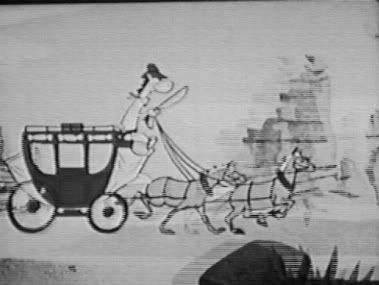 If I were a horse, I would find that incredibly degrading. Someone should ask Linda Cohn how she feels about this.