*MOJO* - BOS @ NYY - Dance Day 1
If watching Tim Wakefield run has taught us anything, it is that Wakes has got some happy feet. While a game in Yankee Stadium with the winner taking sole possession of first place would normally be a time for high blood pressure and tense nail-biting, it is important to remember that it is still only May. So let Tim and his reunited BFF Dougie enjoy spring and take the field with a song in their heart and have a little dance mojo.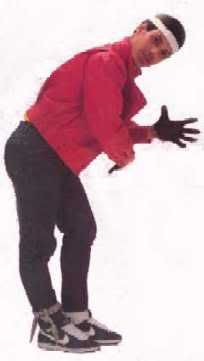 Tonight's dance mojo gets to be picked by the Red Sox resident doubles machine, new third baseman Mike Lowell. And being the automatron built for the sole purpose of hitting balls down the line that he is, it is only fitting that he opts for the classic moves of the Robot. So join Mike "the Robot" Lowell and his analog friends in busting out to a digital groove.