*MOJO* - BOS vs TOR - Winter Wonderland Day 5
Check the weather report, because it looks like a cold front is settling in over Boston. The Red Sox finally get to return home, and Fenway park gets to welcome them with a blanket of snow. It's too bad Duffy's Cliff is no more, because it would fit right in with today's mojo. Everyone grab the implement of snowy destruction of your choice: it's Sledding Mojo.
It doesn't matter whether you prefer an old school toboggan, an inflatable inner tube, one of the hard plastic sleds, or even if you are a college kid who stole his sled from the cafeteria, sledding is one of the best things about having snow on the ground. You could zip down the hill and slam into a tree, and it wouldn't matter because you had far too much fun doing it.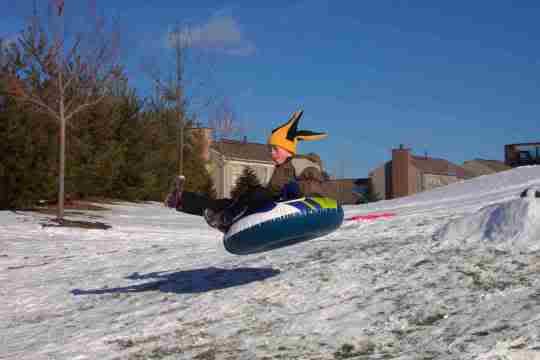 With that in mind, we get to sit back and enjoy Opening Day, which might as well be a state sponsored holiday considering how many offices and classrooms will be empty today. It doesn't even matter how well the Sox do today against the Jays (all though with new ace Josh Beckett on the mound, I like their chances), it's Opening Day and you can't help but enjoy it. Baseball is finally back in Boston, and not even a blanket of snow can ruin it.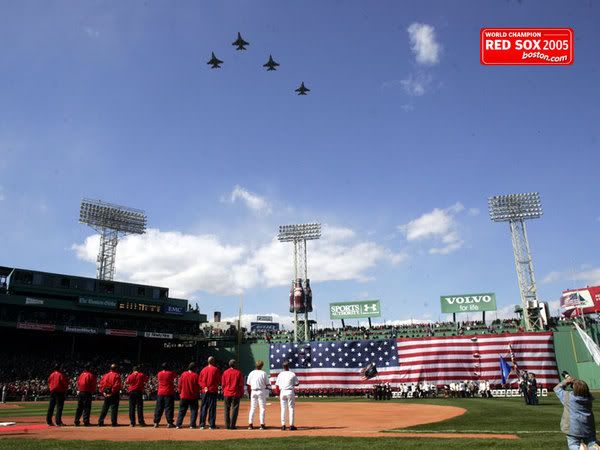 With so many new faces around the ballpark for 2006, the effort to get to introduce them continues with new right fielder Wily Mo Pena and "Totally True Factoids".
- Wily Mo Pena uses an old school off-season training regimen similar to the one used by Sylvester Stallone in Rocky IV. However, instead of using an axe to chop wood, he uses his bare hands, and instead of carrying logs up a hill, he carries fully loaded tanker trucks.
- Wily Mo's favorite fabric is micro-suede.
- Wily Mo Pena has 20 inch biceps and a 27 inch neck. All his shirts have to be specially made.
- Don't make Wily Mo angry. You wouldn't like Wily Mo when he is angry.
- Wily Mo Pena has never used a performance enhancing drug. However, if you were to draw Wily Mo's blood and inject it, you would rapidly gain muscle mass. The Red Cross had to turn him down after transfusion patients started bench pressing their EKG machines.