*MOJO* - BOS vs SEA - Baseball Equipment Day 2
The Sox look to be back on the right track with their 2-1 win over the Seattle Mariners. It was a brilliant pitching performance on both ends, as both Schilling and Papelbon continued the excellent starts to their seasons.
However, when all of your Runs Batted In belong to Alex Gonzalez, it usually isn't a good sign for your offence. They'll need to take a couple of extra swings today to get loose and start bringing some guys home as they are normally so adept at. And if they want to make that bat feel a bit lighter when at the plate, they are going to need some of these:
Of course, some people need the help more than others. For a little extra something to put the life back into Manny Ramirez's bat, some of this certainly wouldn't hurt:
Any he has left over he can jsut smear onto his batting helmet. Because afterall, you don't want to put too much on at once, becuase that doesn't always end well.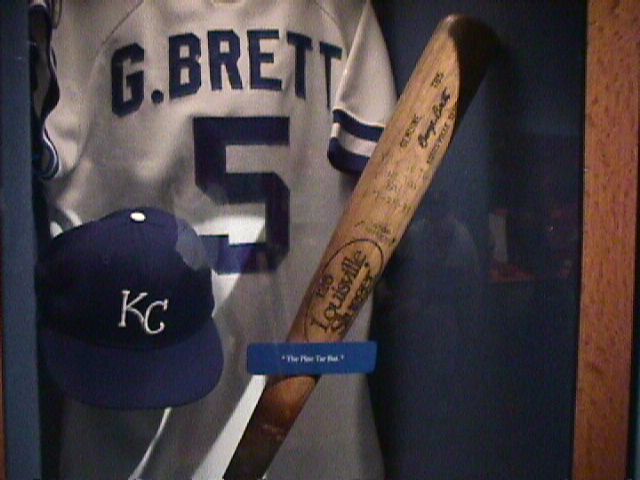 There's only one man left on the active roster who is new to the team, and I'm sure you are all excited to see him. In what may be the last "Totally True Factoids" (if it's been popular enough, may it will make a return, kind of like how you can bring Tinkerbell back to life if you clap loudly), we get to know JT Snow a little better.
- In order to try and maximize his value in his new role of "defensive specialist", during Spring Training Snow tried out fielding first base while wearing two mitts for a week, giving him more range to snag balls to either side of him. It proved to be just as awkward as it sounds.
- "JT"'s full name is Juventud Tennessee Snow IV.
- JT Snow spends his off-season trying to invent new things, and holds 113 patents.
- In an interview with the Globe, General Manager Theo Epstein stated that there were several needs they were hoping to fill with the signing of JT Snow. A left-handed bat off the bench, a defensively capable back-up first baseman, a veteran clubhouse presence, and someone to make sure pint-sized SS Dustin Pedroia doesn't get trampled at home plate once he gets called up.