**MOJO** - Sauce Day 1
In yesterday's loss to the Toronto Blue Jays, the Red Sox looked flat and uninspired. They needed to be transformed into something with a little more flavor, as David Ortiz likes to say. And Buffalo Sauce just might do the trick. After all, what else can turn this:
Into this: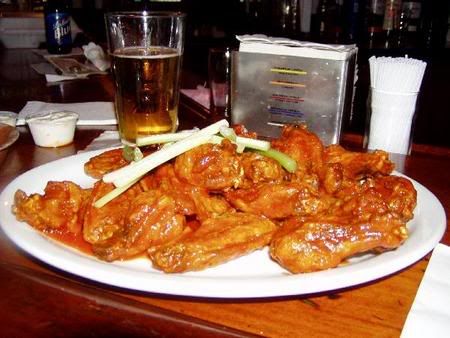 Buffalo sauce is just the hot and spicy thing to add to the mix to jumpstart the Red Sox team. Of course, the hot flavor of buffalo sauce may not agree with the delicate palette of some people. But of course, the same can be said of tonight's starter, David Wells. Lets hope that sauce mojo can bring Wells a much needed win from the Skydome.
Enjoy the win(gs)!