**MOJO** - Boston Day 3
With the Red Sox wrapping up their four game set with the Oakland Athletics today, it only seems appropriate to send them off with a little local flavor. And Boston has plenty of local flavor to offer for mojo.
For the offense, is a nice hearty bowl of Boston baked beans, with some brown bread to help it down.
A big bowl of beans for some more big innings worth of offense. The pitching has been picking up the slack the past few times, it's time for the offense to do it's part and score some more runs. Of course, no matter what happens, I won't envy Brad Mills with what that bench must end up smelling like.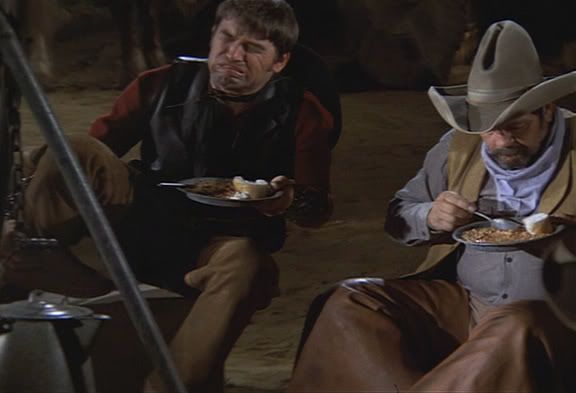 For Matt Clement and the pitching staff, we provide perhaps the most recognizable dish to come from a New England kitchen: clam chowder.
A hot bowl of chowda (Show-dair? Say it right, Frenchy!) is just thing to continue the hot starts by the Red Sox starters. It's a streak this mojo would like to see continue, so crack in a few oyster crackers and hope Matt Clement can keep it going.
For the defense, more sweet plays like Alex Cora's web gem last night would certainly be welcome. So a little dessert goes out to tonight's second baseman and the rest of the defense:
Of course, we need something to wash it down. So for Tito and the rest of the coaching staff, a little Boston lager should hit the spot.
Just remember the slogan: "Always a good decision." I'm looking at you Sveum.