**MOJO** - X-Men Day 2
Mutant mojo lives on for another game as the Sox go for their 15th straight win at Fenway Park. Once again, the key to winning is playing together as a team. The bats thundered yesterday to the tune of a just enough 9 runs. Today, it's the pitching and defense that need to shine.
Today on the mound: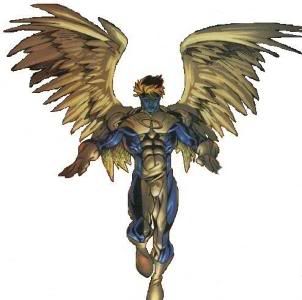 Bronson Arroyo takes the hill, hopefully as the winged savior of our recent pitching woes. Like Warren "Angel" Worthington III, may his curveball soar high before sweeping through the strike zone. And what would provide a little loft in his wings better than the breeze from bats swinging and missing their targets. And besides, doesn't this just look like wings belong unfolding from behind him:
Behind the plate: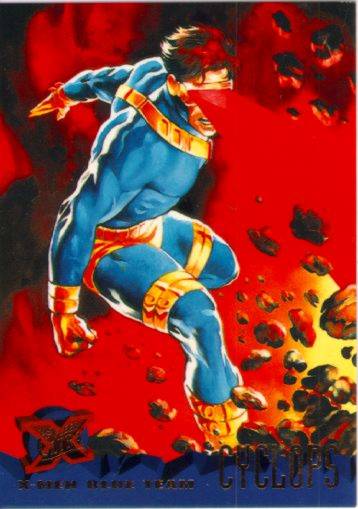 Captain of the team, and leader of the X-men. No catcher prepares harder than Varitek for every game, and no X-man is the battlefield strategist that Cyclops is. And firing an "optic blast" like strike to gun down a baserunner sure wouldn't hurt either.
In the field: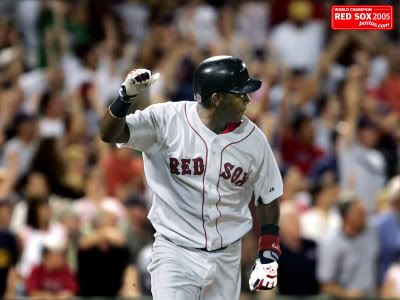 Edgar has been hot with the bat lately, and that certainly will need to continue, but it is his exceptional play in the field which reminds of the cajun Gambit. His strikes to first base to erase hitters hopes fly with the explosive energy of Gambit's charged cards, and his acrobatic feats to haul in those would be hits mirror the agility of the one time thief.
Time to go onto the field and show the Tigers what the Danger Room is all about.