**MOJO** - Sandwich Day 7
There is a cliche that says "good things come to those who wait", as well as "patience is a virtue". Sometimes the best sandwiches are not those which are rushed, but those you take the time to do right. That's why today's sandwich is Pulled Pork.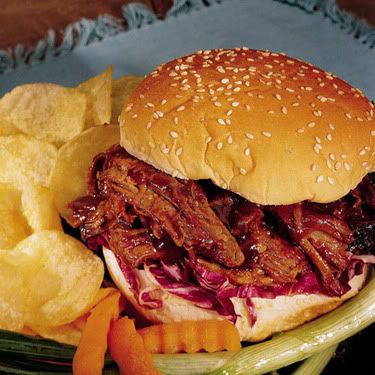 Slow roasted for flavor and dripping with barbecue sauce, pulled pork is the perfect for a hungry team like the Sox. And just like you can't rush the pork to perfection, Wade Miller need a little extra time himself to be ready for today's start. Of course lets not also forget that the best pulled pork is made from Boston Butt: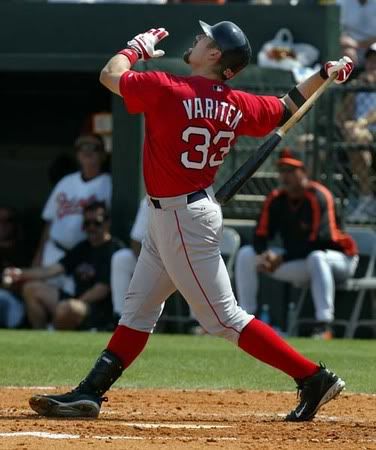 Wait a minute, that wasn't right.....
That's
better
. Boston Butt pork is clearly the way to go. "But wait, NU50! What about Kapler? Is he to have no mojo at all?" you exclaim. Fear not, gentle reader, Kapler has sandwich mojo to spare. You can easily substitute pork for beef for a tasty sloppy joe, and when Gabe is involved, it's not just a sandwich...
It's a manwich.