**MOJO** - Trucks Day 1
Today's mojo was inspired by the greatest arm child custody battle/arm wrestling movie of all time: "Over the Top".
Lincoln Hawk: I just turn my hat around like this, and it's like I'm flipping a switch. I feel like... I feel like a truck.
It's time for the Red Sox to flip the switch against old nemesis Orlando Hernandez. And what better truck to start things off than the biggest and baddest of all trucks: Big Foot.
It's time for some car stomping, bus jumping, ass kicking, fuel injected mojo that only monster trucks can deliver. Here's to the Red Sox offense running down El Duque like a runaway truck. And don't feel like Wade Miller will be left out of the truck mojo fun, he gets a truck all his own: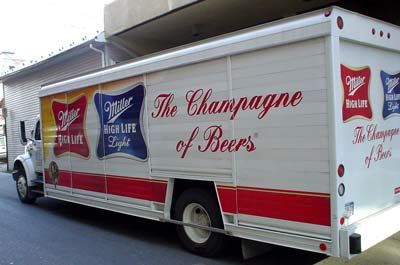 If you'd like to participate from home in today's mojo, break out the trucker hat and wear it with pride. Bonus points for you if it has an off color saying on it like "Ass, Cash or Grass: Nobody Rides for Free." Mullet hanging out the back is optional.