**MOJO** - Letters and Numbers Day 1
Today's mojo is inspired by my favorite television show as a child: Sesame Street.
Today's game is brought to you by the letter "F" and the number "1".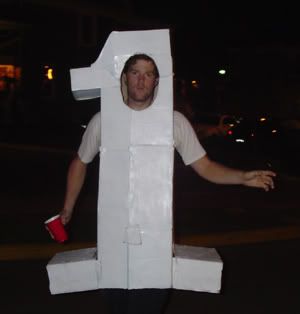 Hmm, how to use a word that starts with "f" in a sentence. How about: "Now entering the game out of the bullpen: Curt F***ing Schilling." I'll bet you can think of lots of ways to use that fun word in a sentence. Piney especially. You could also see the letter "f" in: "Manny Ramirez hits another home run to the delight of the Fenway Faithful." Or how about: "Derek Jeter Flails and misses at the oncoming Fastball." Or: "Gary Sheffield over reacts to a minor case of Fan interference." Or even: "Alex Rodriguez Forgets what leather tastes like, so Jason Varitek again reminds him with a Faceful of mitt."
Also, it just so happens that in sign language, the letter "f" is also the grip for a "change-up".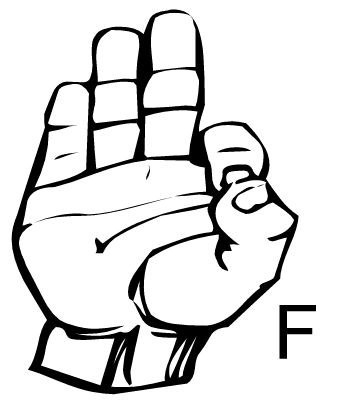 So here's to the Sox starter today changing speeds effectively and keeping the NYY offense at bay. And who is today's starter? One of the pitcher's who, despite his short tenure in the Sox rotation, has all ready developed quite the history with New York: Bronson Arroyo.
Bronson figures right in with today's number. First, it figures prominently in his uniform:
Secondly, he is going for win #1 after the All-Star break, in game #1 in the NYY series. A win will also give him decision #1 versus New York, as he has yet to earn one while facing the men in pinstripes.
Other ways the number "1" fits into today's game. The Red Sox currently rank #1 in team batting average. It will be the first time Curt Schilling will be available out of the Sox bullpen. New acquisition Chad Bradford's release point is about 1 inch off the mound. And there's something else too, I'm having trouble remembering what it is....
Oh of course.. where do the Sox rank in the AL East? Number one.