Tick Tock
In 13 hours, baseball is finally back. We get to see if Wells still has stuff in the tank (this guy says he does), how RJ will like New York (my bet: he will now, ask again in July, however) and we finally start getting ACTUAL tangible results. There is a problem though:
It's not for 13 hours.
So I thought I'd try something different today: a running log of how I'm occupying myself trying to cross that finish line. I anticipate being very bored, and if you end reading this, it means you are suffering the same fate.
----------
08:00 AM
Naturally, MVP Baseball 2005 is there for me. Tweaked the lineups to match tonight's game, and we have a preview for tonight's opener.
BOS 3 NYY 1 (12 inn)
W: K Foulke L: M Rivera S: A Embree
HR: (none)
RJ went 7.1 before leaving the game following a lead-off single by Kevin Millar. Gordon closed out the 8th, giving up a hit but stranding both runners. RJ gave up 1 ER, allowing seven hits and striking out 4 . However, he was bettered by Wells, who gave 8 strong innings, with only a hiccup in the 4th (Rodriguez 2B, Williams 1B) allowing the 1 run. He struck out 9.
Starting with the 9th inning, the game became a battle of star closers. Rivera gave up two bloop singles in the 9th but escaped without damage, and Foulke pitched a 1-2-3 inning to send it to extras. Both closers pitched the 10th and 11th without incident.
The 12th was the difference maker, with Torre leaving out Rivera to pitch his 4th inning. Varitek led off with a single to SS. Jeter made a diving stop, but Tek hustled down the line to beat out the throw. One can't help but wonder that if Jeter was a step quicker and didn't need to dive if he would have had Varitek out at first. This brought up Trot Nixon, who hit a smash to left field. The hit would have been sure extra bases were it not for a spectacular leaping grab by Hideki Matsui running full bore at the warning track.
With 1 out, Bill Mueller stepped up to the plate, a man described as a "
Yankee Kueller
" by some. After fighting off a pitch foul, he smoked a liner down the third base line. Varitek is approaching 3B as Matsui gets to the ball at the wall, but Third Base Coach Dale Sveum conservatively holds Varitek at 3B as the ball dribbles down the line. Runners at 2nd and 3rd with one out.
Bellhorn comes to the plate having scored the first Sox run in the third, having doubled and being driven in by Johnny Damon's single. Bellhorn answers the call again, doubling to left to bring home 2. Torre finally goes to his bullpen and brings in Stanton, who pops up Johnny Damon and induces Edgar Renteria to ground to 2B. However, the damage had all ready been done. Alan Embree came in to relieve Foulke, who had pitched 3 shutout innings, getting out Matsui and Bernie Williams before striking out Posada to end the game. NY batters combined for 14 strikeouts, the worst of which was Tony Womack, who K'd in the leadoff spot in his first 4 plate appearances.
One can only hope tonight's game is this good.
----------
10:45
I realized some breakfast was in order. I thought I would go to Burger King, as I heard that they had a new breakfast sandwich. That was, until I actually looked up what said
breakfast sandwich
was. I think I'll wash that one down with a cool refreshing glass of congealed bacon grease. I'm hardly what you'd consider "health food conscious", but a guy's got to have limits. I guess I'll have to make myself a sandwich instead. PTH would be proud, I'm not bugging my local DD folks now. Of course, Dunkin Donuts' sandwiches are so processed, they just make me miss
Chicken Lou's
.
----------
12:00
Ahh, this should keep me busy.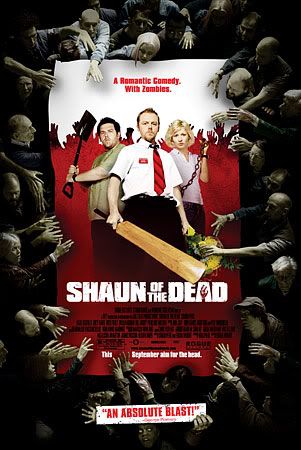 If you haven't seen this movie, you are truly deprived. In fact, if you haven't seen this movie, you should drop what you are doing and go watch it now.
---------
05:45
I don't know why it insists on moving that time down.
I watched the movie. Then I watched the cast commentary. Then, the well of activity dried up. A small bale of tumbleweed rolled over my desk just moments ago. 5 things I've learned in the past few hours:
I have 10 fingers AND 10 toes.
If you hold your breath for a long time, you can see little flashy blue spots.
If you are watching TV and repeating everything said in a thick Italian accent... it can get really annoying.
CNN doesn't update as frequently as I'd like. Which is apparantly breaking news every 45 seconds.
My cat is very poor at staring contests.
I'm going to go grab some food, then I just need to bridge the 1 hour gap until gametime. Oh joy of joys.
----------
07:30
Almost game time, and the pregame shows have begun. I've got a Turkey Club in my stomach, and it just might be that the turkey club is sandwiches at its perfection. Perfectly balanced, tasty, and I think the only way to ruin it is by overloading on one thing. And even than, its still pretty good.
Hope you haven't been as bored as I've been. Because, man, I was poking myself in the eyes just for something to keep me interested.